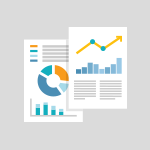 Business and investment planning
A Business Plan is intended to set objectives and announce the plans to achieve them for start-up or operating enterprises. A Business Plan is a written statement and description of the future of a certain business; it tells what you plan to do and how you plan to do it in the foreseeable future. The business plan uncovers where the business currently is, where it should go, in what period and with what resources.
A Business Plan is developed to be tailored for different audiences. The relevant documents are supposed to be submitted to external entities, e.g. financial institutions, investors, major partners and clients and other stakeholders. The internally focused business plans target intermediate objectives to ultimately achieve the goals. They may cover the development of a new product or service, restructuring of the management, refurbishment of facilities, etc. The business plans identifying and targeting internal goals, but providing only a general guidance on how they will be achieved are called Strategic Plans.
Business plan drafting calls for extensive knowledge of various business disciplines: finance, human resources management, intellectual property management, input supply and relations with partners, operations, management and marketing, etc. This largely conditions the structure of a Business Plan, though some content may vary depending on the nature and context of the business. AM Partners offers the Business Plan standard structure below:
General description of the organization: a) Contact details; b) general description of activities (spheres, products/services, etc.); c) available assets (lands, buildings and structures, equipment and machinery, other assets, production capacities and volumes, etc.); d) available human resources.
Project description (business idea): a) problem description, problems targeted by the Project to find their solution; b) project objectives as defined by SMART indicators; c) specific expected outcomes of the Project (e.g. production and sales growth, profits, exports, new market entries, job creation, etc.); d) relation/link of the Project to the current operations; e) detailed action plan: what, when and how will be implemented.
Means and resources available for Project implementation: a) means necessary for the Project implementation; b) sources of means: internal vs. external.
Marketing and sales: a) present and envisaged production markets; b) current and potential competitors at the present and envisaged markets; c) ultimate consumers (sales contracts and agreements); d) product packaging, labeling and branding activities; e) product promotion; f) sales volumes and directions (wholesale and retail, to the ultimate consumer vs. intermediaries, locations, etc.).
Project beneficiaries: a) direct and indirect Project beneficiaries; b) Project's influence on vulnerable groups.
Project risks: a) snapshot of Project implementation and completion risks; b) snapshot of mitigation and eradication measures; c) snapshot to environmental risks, mitigation and eradication measures; d) snapshot of potential social risks and mitigation measures.
Project investment plan: a) total Project amount (required investments), co-financing (if any); b) investment sources; c) directions of investment use; d) investment time schedule.
Project financial plan: a) projections of the profit and loss (income) statement; b) projections of the cash flow statement; c) projections of the balance sheet; d) sensitivity analysis; e) break-even analysis.
While preparing the Business Plan, the AM Partners requires full access to the client organization's information, including financial, technical and technological, marketing and management, etc. All the information (except for that related to the market) is collected from the internal sources of the organization in question through desk review of available secondary materials, expert interviews and knowledge transfer, etc. In turn, AM Partners guarantees the confidentiality of the clients' information (including those containing trade secrets) for which signs a respective commitment.