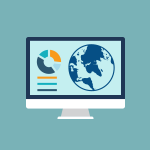 Economic and social research
The title of this service is actually too general and was used to group quite a wide range of services and activities offered by the AM Partners team. The studies offered by AM Partners in frames of Economic and Social Research (ESR) services may relate and refer to the following:
Territorial (nationwide, regional, sub-regional, and local/community) issues, such as poverty, income generation, employment, production, consumption, etc.;
Sectoral issues related or referred to specific sectors of economy: industry, agriculture (including specific sub-sectors: land cultivation and animal husbandry), food processing, engineering and information and telecommunication services, financial services, tourism, etc.;
Market research for various products, including estimation of the market volume, positions of various players, consumers' attitude and perception, major shortcomings and advantages, etc.;
Thematic research not related to any area or sector but focused on cross-cutting issues, such as export potential, environment and nature conservation, migration and social protection, development opportunities, competition, innovations and many other issues.
Specific services offered by AM Partners within this section include Needs Assessment, Territorial Development Plan and Strategy, Sector (Sub-Sector) Assessments and Analysis, Consumers Studies, etc.
Methods applied for the performance of Economic and Social Research are quite different and largely depend on specific features of each assignment. However, AM Partners usually applies the general methodological approaches below:
Information collection (direct observations, desk review of secondary information, quantitative and qualitative surveying);
Digitization, standardization, justification and verification of collected information (development, fill-in, and cleaning of electronic databases);
Collected information processing: cross-checking, segregation and aggregation, extrapolation, compilation;
Analysis of processed information and reporting.